Patients who are using the aTouchAway app on their own devices can set up their own reminders.
Patients who are using an Aetonix tablet will need to have reminders set by their health care provider.
To set up a reminder on your own device, go to the Health tab of your app and find the Reminders function under Utilities.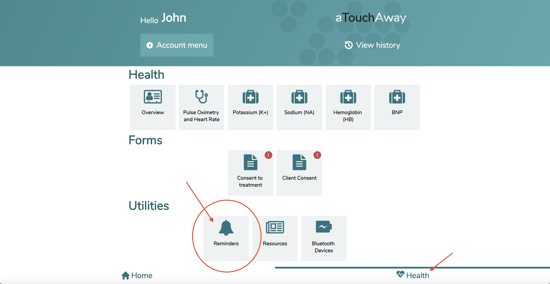 Click on the + to set up a new reminder.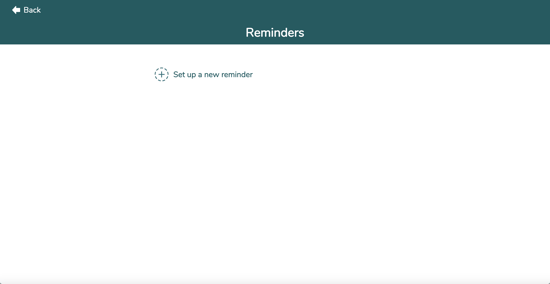 Add the details of the message you would like to see. This reminder is a message to yourself, so you can customize it to say whatever you would like. You can set the time and frequency of the reminder also.

Further customization options are available, including scheduling by date.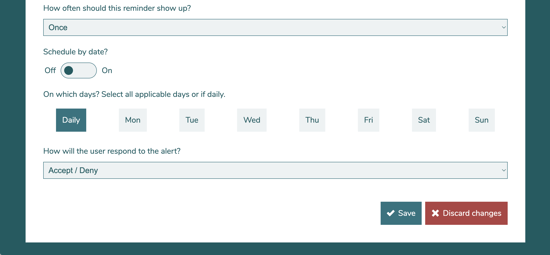 Once complete, click on Save. Your reminder will then appear in your app at the scheduled time.