You can communicate with members of your care team using the aTouchAway app messaging feature.
The aTouchAway app contains a messaging feature that will allow you to communicate with your care team. Messages can be sent to your contacts that have this feature enabled, even if they are not currently online. To send a message, click on the messaging icon

next to the person's name in your Contacts list. If you do not have a messaging icon next to your contact, they have not enabled this feature as a way to contact them.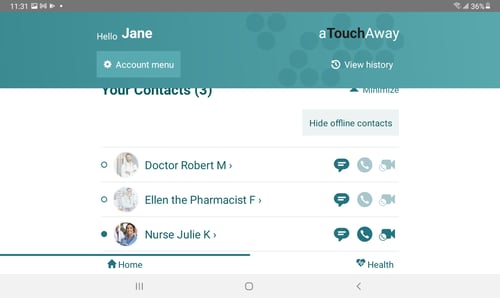 Messaging may work better in portrait mode orientation on your device rather than landscape mode.
Once you tap on the messaging icon, you will see the message history that you have with this contact. Clicking inside the text box will bring up the keyboard for you to compose your message.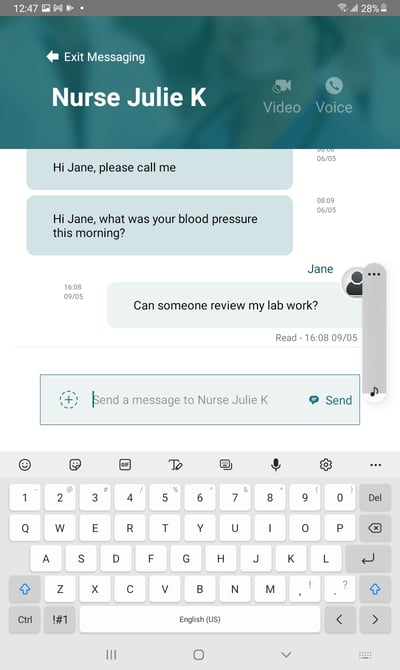 Receiving Messages
A red dot will appear on the messaging icon next to the name of the person who contacted you. Click on the messaging icon to open the message history. This will allow you to read your new messages and clear the red dot.